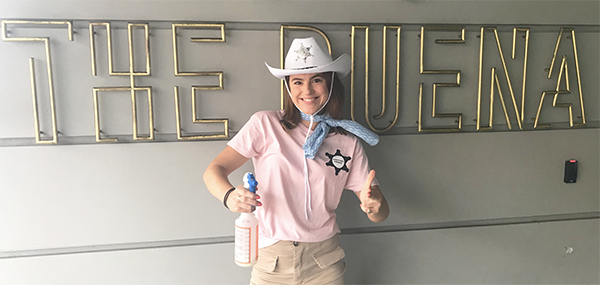 The 'C' Word
In the wake of the recent Coronavirus (COVID-19) pandemic, I'd like to personally reassure you of the added measures The Buena and the Tilley & Wills Hotel Group are taking to ensure the safety and wellbeing of our staff and our customers.
Following the advice from government health authorities, we are conducting extra measures to keep our patrons and staff as safe as possible.
These include:
Additional and regular cleaning throughout the venue, including increased cleaning rotations in high touchpoint areas
A designated 'Sanitiser Sheriff' on duty to ensure all areas receive additional sanitisation
We have reduced the number of tables in our restaurants to provide more space between groups
Gloves will be used for food preparation to further reduce the risk of infection.
Our staff are also extra vigilant about common sense practices, such as regular hand washing and good personal hygiene, and we urge our customers to do the same
All staff have been familiarised with the symptoms of COVID-19 and instructed to seek medical attention immediately if showing any of the viral symptoms
Additionally, we have implemented clear processes in the case that an employee presents as unwell or has recently returned from overseas.
So, when you arrive at one of our venues we ask you to please help us and your fellow patrons by keeping the following in mind:
Please wash your hands and/or use hand sanitiser upon arrival
If you are unwell, particularly if you are sneezing or coughing, please rest up and we will welcome you back once you're well
The wellbeing of our valued patrons and our staff is, and always will be, our top priority. We are actively monitoring the NSW Health site and COVID-19 situation for regular updates and recommendations, and will respond accordingly.
In the meantime be safe, stay positive and, if you're feeling healthy and need a pick-me-up, we're open and look forward to seeing you at The Buena very soon!
Kind Regards,
Nick Wills